Life is a gift to you, by god.

SAFFYGREENFREAK

PHOTOBUCKET PHOTOBUCKET2 MY TUMBLR FLICKR

25/ Full time working, part time schooling.

im different, some just dont get it. dont judge, dont assume. green, shopping, sports, photography, metal, indie made me hyped!

-That's me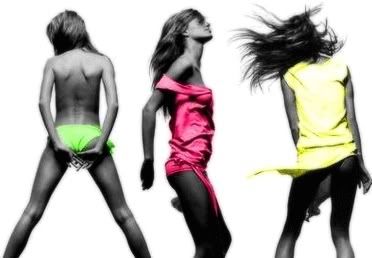 My Fashion Reads FAMILY STAYCATIONSG KARLA'S AMI SCHAHEERA'S HAIRSTYLES TAC'S ARI SETH SNOW BLACK STYLE SIGHT MAKE UP BY TAJA NINI NGUYEN VALERIE WANG ALEXI BULLOCK DESIGN YOWAYOWA JASONLEE'S AMRUFM AZIMZAINUDIN ACCIDENTALBRIDE SHALINA WIWITANGGUN
You speak through your thoughts

SPEAK UP.



The choosen ones LOVE'S GALLERY PORNOT COCO STEPHIE ILAH FASHA SYAQQ ARINA PUNAT!

Template by

Elle

@

satellit-e.bs.com

Banners:

reviviscent

Others: (

1

|

2

)
On another brighter note, yesterday, managed to ohana off to CH for a short getaway. Everyone been hustling hard daily and desperately needed a break. Glad i managed to send them off after my team bonding dinner, which to me, wasn't much of a bonding session.zzz...

Oh wells, will update again on more good stuffs, if there's any! hee.


Yours truly,
saf
Labels: b, FAMILY, FUTURE, LOVE, S&K
The only one that opens on Sunday
Monday, August 14, 2017 || 12:14 pm
So, this month..is a little special. Simply because...it would be a significant month in time to come. We were having some thoughts and discussion about the future. Actually, more of i was having thoughts and plans. When i voiced it out, initially, he wasn't up for, afraid of unable to commit but..we talked through and finally, he agreed! :)

I was very elated when he agreed to go along with this plan of mine. What i've learnt is that it is better to start early, than suffer and pressuring yourself later. Yes, thing is, when you've been through hardships in life and you decided to learn out of that experience, you'll learn so many things about life. Hardships will always be there for a reason.

So, it was on a Sunday and i was figuring which one opens on a freaking sunday?! After much research and all, looking at it's locations..finally, we've decided to go for this one. It was located at orchard ION. The staff who served us was Loo Kang Wei. It was a clear and detailed explanation, he greeted us warmly and went through the necessary procedures. And wallah!

We got it settled! So, after that incident, it felt like a tick off from things to do. hee. Then I was like, 'wah, now one step forward already seh.' Alhamdulillah for all the blessings and opportunities given.

Another highlight of yesterday was that we went to Fish&Chicks located at Orchard Cineleisure. The pictures that we've seen on the net seems tempting and so we decided to give it a try. Yet to get the photos from B to be uploaded. I'd rate it 3.5 out of 5. It's like a cheaper version of fish&co. Very similar concept, the fish was nicely cooked, no fishy taste or whatsoever but the lobster could have been better. It doesn't taste so fresh and not as well cooked as compared to Fish&Co. But for the price you pay, i think the standard is pretty reasonable. Worth trying :)

I'll upload some pics soon!



Helpless and unmotivated
Thursday, June 22, 2017 || 5:45 pm
It has only been 3 months that im in this new environment and a chaos had happened. I wasn't aware of it. I didnt realize that such a minor issue could be the next big thing that is affecting others. See, the thing is we can never run away from work politics. It bound to happen everywhere and anywhere. At the same time, you can't expect everyone to accept or like you despite you trying your best to please others.

At the end of the day, it's just not worth pleasing others. I think it is more important to have a healthy relationship with everyone around, be genuine and just do your own work. If you have any issues with anyone, i think it would be more professional to go up to that person and confront the person positively rather than bitching around like some secondary school kids. Then act all innocent infront of the person you loathe. That's just uncool and immature. See, when they say you should be more mature when you're an adult. Later you realized that this isnt true. Just observe your surroundings, how many adults, who're infact, older than you, behaving so childishly. Spreading rumours and whatever nots, getting others to despise the person you loathe when that victim didn't affect others in the first place.

Well, sad truth, reality check, some people are just so fucked up. Just because your life is fucked, you dont have to go around fucking up other people's lives. Pardon me for the vulgarities. When you start to be so calculative about minor issues, spreading rumours for little mistakes that someone else's does, can't compromise with others, it just puts you in a black spot. You think you'll get some sympathy or some justice to be done, but guess what, you just make people despise you, even more.

Sad to say that this is what's been happening and no, i'm not deeply affected by this because i believe that we can't run away from this shit. At the same time, i'm so glad that atleast, i've some that i could put my trust on. It's no wonder that these people have trust issues. Because people can't trust you for what you've did to others. The irony is that, i don't go around seeking for the truth. The truth came up to me when i least expects it.

It's a lesson learnt and an enlightening experience, it helps me to be more aware of my doings and to be cautious to toxic people. Safe distance is necessary and only reveal to the ones you could trust. What's life without some shitty experiences isn't it. Well, guess what? You lose my respect and good that you've shared your true colors to everyone around.




On another note, i was very easily overwhelmed and affected by own emotions and thoughts. When i thought i've got no one else to turn to, then, i think it's best i share and pour everything out to the ONE who listens every sec without fail. The future is scary and unpredictable. A lifetime commitment is a gamble, it could turn out good or otherwise. The only thing i could resort to is prayers, for strength and endurance because quitting is not in my list. Atleast, for now.

Yours truly,
saf

Labels: WORK
A short half solo getaway
Sunday, June 04, 2017 || 11:45 pm
This year ramadan, is a little different for me. My very first time experiencing ramadan in KL and boy did i enjoyed every moment of being here. The bazaar is just way better than back in SG. Lesser crowd and more items at affordable prices. It was also my first time taking a solo flight to and fro.

Team puaka except for Arep was already there when i reached. However, all of them left the following day except for me. We managed to go to the bazaar around Masjid India, there's just so many to look and choose and i'm telling the temptation to spend more than your list is very high! Thank god we were only there for a day and the next day, i did some stuffs on my own. From retail therapy, self pampering to pretty much just spending me time. With the existence of Grab, it makes travelling so much easier to and fro. Plus, it is so much more reliable than taking taxis. I can see the very big difference of how the whole Grab thingy has taken over the taxis here. It's no wonder than the taxi driver weren't happy about this.

Anyway, we went to TAPAK Urban Street Dining for our supper but couldn't grab much as we were just done with our breakfast. So, i went again the following day on my own. It has such a nice atmosphere to dine with live bands and a variety of cuisines to select from. The best thing is that it is not that crowded! :) It opens daily from 6pm - Midnight. If you're doubtful on how to go, you can try locating Corus Hotel as it is just opposite Corus Hotel off Jalan Ampang.

However, i must say they mark up the prices for some stalls. So of the stalls prices are about cafe prices but definitely worth trying!I'm glad to be able to experience the ramadan here, it is definitely an enlightening experience. SG bazaar is just a little too crazy with the crowd and all, in which, is the reason that i've yet to pay it a visit. I've heard reviews of how some food are ridiculously pricey so it makes me reluctant to even want to go there. Maybe, i'll go soon, for like one or two times? We'll see how.

By the way, throughout the trip, i stayed at The Face Suites. If you're coming with a group of friends, i'd strongly recommend this apartment that my friend booked via airbnb. (http://www.thefacekl.com)/(https://www.airbnb.com/rooms/14605871)

This apartment is complete from toiletries, to kitchen appliances to entertainment and recreational activities. The view from the pool is impressive and it has quite a decent gym. The room we booked had a connecting toilet with 2 rooms and a living room and the condition of the place is well kept and good. The location is quite strategic as well, just walking distance to the train station and it is quite easy for Grab drivers to locate this apartment.

That's all for today, looking forward to put in more effort to have a fruitful ramadan in future. Till then, be kind to all.



Yours truly,
saf
Ramadan Mubarak 2017
Tuesday, May 30, 2017 || 6:25 pm
Life has been pretty hectic for me, from school to photoshoot assignments, other commitments and not to mention work. It's been ages since i last update here. Seems like right now is a good time to update. I'm in the midst of editing one of my assignments pictures but i think i need a little distraction right now.

Alhamdulillah that i've been given the opportunity to meet ramadan again this year. This year is a little different for me. For the first time, i'm with a new company, new experience, new accommodation. There has been changes that i'm adapting due to a change of environment. Work is much better now but i can't deny, i still feel mundane because i can't find meaning with my current position.

However, still blessed and grateful that this new environment is better than the previous, just that the distance is a killer for me. Currently, i'm spending more on cab/grab, thanks to the distance and the need to be on time.

On a lighter note, i'm glad to have my godsend granny's place for me to accommodate on days that i've to be early. This change of lifestyle has been good for me. A place of my own, gives me the feeling of peace and serenity.

School wise, i'm done with first sem of year 3! Can you believe it, i'm almost reaching my last lap :) I can't believe that i could go this far. I still remember words from someone i knew who encouraged me to go further than where i am now and i did. I've challenged myself, in fact, i am blessed to have a group of girls who're willing to stick together to encourage and support each other. I can't imagine going through all these hardships on my own. Anyway, below are my lovely Badass Babes!



That's all for today, looking forward for 2 more sem and i'll be done with school, insyallah! :)

Yours truly,
saf

Labels: BADASS BABES, SCHOOL
Love's 30th!
Monday, March 27, 2017 || 12:11 pm
A throwback post of my baby special day, managed to make him a surprise at Majesty Spa & Massage Batam. Before i decided on this location, i did some research to go for spa within the country. Somehow, in the midst of comparing prices, looking at reviews etc, i stumbled upon this place and i thought the reviews given were good!

Hence, it caught my attention and i proceeded to enquire them. The reply was prompt and detailed. They provide a list of the services provided and what to take note, i thought that was very thoughtful of them. There were no hidden costs and true enough, everything went well.

Our ferry were delayed due to the crowd on a weekend, so we reached there about 1/2-1hr later. I was greeted with a driver, holding onto my name. Once we approached, he sent us straight to the massage place. It's located just beside the nagoya hill mall, so it is very convenient!

We didnt have our lunch, luckily, this massage place provide complimentary snacks for us to eat. There's bread, cup noodles etc. We were welcomed warmly by the boss, Mr Jeremiah. He gave us ample time to have our snacks before the massage. The massage was good. I chose the soft massage, i'd prefer the hard one. I love the cosy ambience and the place is clean. The jacuzzi was nicely prepared by the staffs too.

Done with the treatment, we requested to go for a short shopping at nagoya, before proceeding to our seafood dinner. We selected one of the restaurants provided by Mr Jeremiah simply because, there's a discount to it. Its the wey wey seafood restaurant. After our short shopping, we went back to the massage parlour for the driver to send us to the seafood restaurant. The driver waited for us to complete our dinner, then, sending us back to the ferry terminal.

Honestly, i think the massage parlour literally live up to its name, making us felt like majestic. hee!
Details:
http://www.majestyspamassagehouse.com
info@majestyspamassagehouse.com

Glad to spend precious time with my lovely one, always wishing you good health, a kind heart and happiness in life <3. Okay, pictures below!
Yours truly,
saf
Labels: b, BATAM, BIRTHDAY, LOVE, SPA
Review at Q.Diva, Far East Plaza
Tuesday, March 14, 2017 || 11:01 pm
I saw a post by my colleague on his girlfriend who went to this saloon and I thought the hairdresser did a good job.

So I enquired this colleague of mine and after I got the details, I proceeded to make an appointment with the hairdresser. I got to know her name is Ms Lily. A very kind and friendly hairdresser, who is very sincere in providing good hair services for her customers. Throughout our phone communication, she replied very promptly and upon seeing her for the first time, she welcomed me with a wide smile along with a hand shake.

It made me feel very welcomed. Oh, and she runs this saloon alone. I did scalp and hair treatment. I must say, I love the way she massaged my scalp and neck, the products she used is so refreshing as I've dry scalp. She used some minty shampoo, that made me feel so good. We had such an ongoing conversation throughout the treatments, she did some self disclosure, sharing with me her past customers etc. It was really nice to see how much she takes care of her customers.

As far east plaza grows older, it seems that there are more and more competition going on. Despite that, she never do any hardly selling and didn't even ask to sign up for packages.

It was such a good experience for me and I wouldn't mind going back again, totally.

If you're interested, you should try!
Far East Plaza, #04-43b

Contact Ms Lily, +65 9663 8581



Yours truly,
Saf

Labels: HAIR TREATMENTS, ORCHARD, Q.DIVA, SALOON
Our impromptu reunion
Monday, February 27, 2017 || 12:12 am
Sometimes, the best things in life happens when you least expect it. I received a text from my baby girl the other day, she was asking for my mailing address to post an invitation card to her big day. That little conversation leads to a meet up, a while later, she tried asking lala if she's available and happened to be, she is!

And so, that's how our little reunion came about. Indeed, weddings are so beautiful because its events like these that brings people together. Surely, we do not need to have such events in order to have meet ups but somehow, its such significant events that makes it like a must to meet up before a new life begins, isn't it?

Lala and me met up earlier to get some stuffs for our baby girl, we shrieked as usual upon meeting up because it has been decades since we last met up. Still as crazy as how we used to when we meet up, loved that vibes! Done with some retail therapy, we proceeded to meet our baby girl. It was such a heart warming meet up, exchanging of tips and advises from the newly bride to the bride to be and myself. I felt grateful to have friends who're so open and honest in giving 'tips' because I'm sure these words would be helpful for us to prepare ourselves when the day comes.

Oh by the way, we ended our meet up at Chocolate Origin. Hee, it's so sinful yet it tasted so good! Extremely love the richness of the dark chocolate cake. Moist and rich in flavour, worth spending and a good cosy spot to catch up. :)

I'm not quite sure when our next meet up would be but my best prayers goes to my baby girl who's getting hitch pretty soon. Much love!



Yours truly,
saf
Labels: FRIENDS, GIRLFRIEND
If you love insanity, try this!!
Wednesday, February 01, 2017 || 7:53 pm
I tried this and it feels like hell! If you want to challenge yourself, try it, furreallll!




Share your comments if you've tried it!

Yours truly,
saf
Mini Family Photoshoot
Saturday, January 28, 2017 || 11:50 pm
During my free time i like to scroll through to get some inspirations to explore more on my photography aspects. I saw a couple of really nice family photos and decided, ok why not i try to take a shot on this. Amy & Elfe, being my loyal client, right from their pre wedding shoot till now, are more than willing to allow me to have this shoot at the comfort of their home.

They've yet to move in but gonna do it real soon. Poor Ayden was having diarrhoea on the day we did the shoot, initially, i was quite worried if he'll be cranky and all, even advised Amy to postponed the shoot if things are getting a little haywire. However, she was being persistent and assuring me that he's ready for the shoot.

I used mainly natural light for this shoot and i love the end product of it! In fact, shooting with natural light is the best way to bring our the best in people. hee. Somehow, i love how the light illuminates through the windows and all. Still yet to complete editing the rest of the pictures.

Special thanks to by B for being my assistant for the day, he never fails to help me when in need. hee! This shoot was done approximately within 2 hours and towards the end of the shoot, Ayden was fast asleep.

Truly, satisfaction is upon seeing your works presented and people appreciating it. Its something that i have never received in my 6years of working in that same organization. bleargh

Enjoy the photos below!!
IF you're interested to engage me as your personal photographer for your event,
feel free to PM me. :)


Below is the end product in hard copy;

1 x A3 size print & frame
1 x 8R size print & frame


Yours truly,
saf
Labels: MINIFAMILY, PHOTOGRAPHY, SAFFYCAPTURES